Comprehensive user management
Comprehensive user management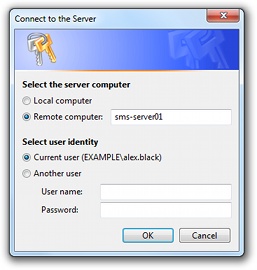 Because SMS/MMS Manager works with the user accounts already created in Windows, it seamlessly blends with the security infrastructure in place. There is no need for the administrator to create a new set of users. When installed, SMS/MMS Manager creates security groups for new user roles. Access is given by simply adding users to these groups using standard Windows security management tools.
SMS/MMS Manager can be installed on more than one server on the network. Access is then controlled on each of those servers separately, while still working with the same set of users defined in the domain.
Despite the advantages of domain deployment, sometimes it is necessary to separate SMS/MMS Manager from the rest of the security infrastructure. If the organization's policy requires it, SMS/MMS Manager can be installed on a standalone server, where a distinct set of user accounts is defined, and the credentials are given to the authorized persons.
SMS/MMS Manager works seamlessly in all local, workgroup, and domain environments.
Demo
Watch the demo that shows how easy it is to allow users to access SMS/MMS Manager. (running time 43 seconds)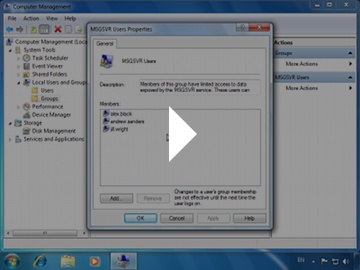 Next: See how everything in SMS/MMS Manager works in real-time